Welcome to our first weekly meal plan!  I hope this plan makes your week just a little bit easier and inspires you in the kitchen!  Every Sunday I will be sharing a list of yummy main dish ideas! This first week's plan features some great ideas that have certainly inspired my own kitchen including a few that you can make on the grill!
I definitely love the idea of planning the week ahead of time!  Not only does it make the grocery shopping easy but I find I spend so much less time trying to come up with ideas when I do it all at once or my week is planned!  (I've also got a free Printable Grocery list here). Of course these meals can be made in any order.  I've left one day free for date night, included some suggestions for sides and of course you'll find some delicious desserts to finish off the week!
I'd love to hear what you think of our first week!  Please be sure to stop by and visit each of the blogs below who have shared their yummy dishes with us!

BAKED RITZ GARLIC PARMESAN CHICKEN STRIPS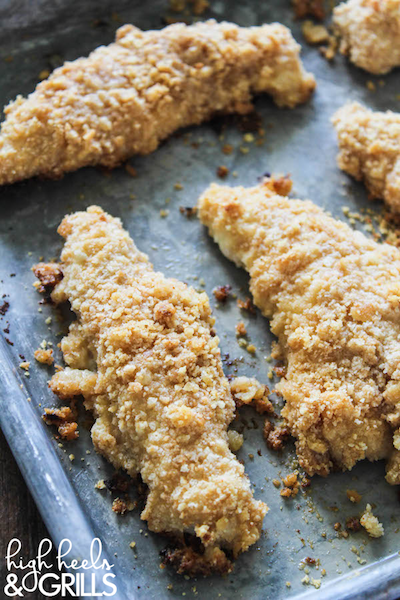 Kids and grown ups alike will love these tasty chicken strips!  They're baked up nice and crispy in the oven and perfect for dipping!  Serve them up with a side of oven baked fries and some Bacon Green Bean Bundles.
Mexican pizza is an easy dish dinner for a busy night of the week!  Layers of beef, refried beans and cheese bake up nice and crispy in the oven!  We love to serve this along with some Homemade Restaurant Style Salsa, sour cream and guacamole for dipping!
On of my youngest daughter's all time favorites is BLTs!  These spicy Chicken BLT Bagels have a super simple marinade that makes the chicken extra tender and juicy!  Easy to make and so good with fresh tomatoes at this time of year!  Perfect served alongside classic Coleslaw!

SPICY PINEAPPLE CHICKEN KABOBS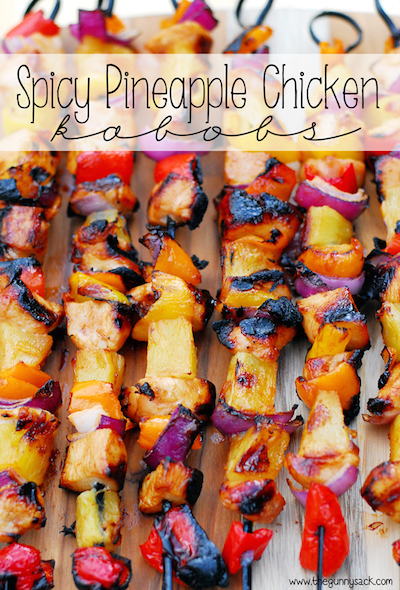 A great meal to throw in the grill on a hot summer night!  These Pineapple Chicken Kabobs are the perfect blend of spicy sweet!  Serve them with a simple side of rice and a nice green salad for a yummy summer meal!

DATE NIGHT!
-KITCHEN CLOSED-

CHILI LIME CHICKEN TACOS WITH PINEAPPLE SALSA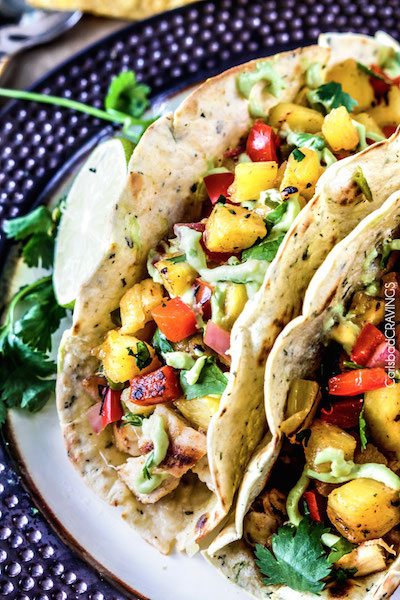 Tacos are my favorite meal and what I usually choose at a restaurant!  These Chili Lime Chicken Tacos are amazing and the Grilled pineapple salsa makes these extra crazy good! Perfect with a side of mexican rice and some grilled corn for a perfect dinner!

PIZZA PASTA BAKE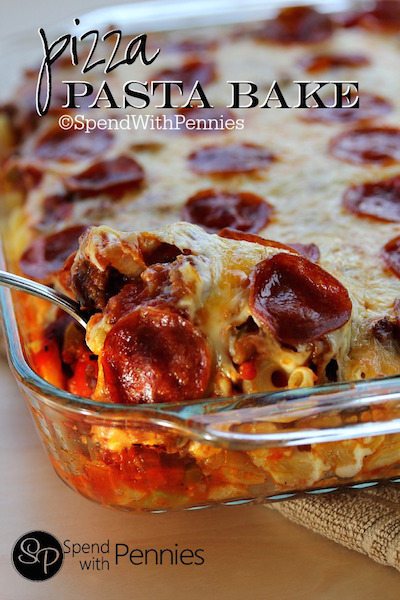 This casserole turns a family favorite into a comforting dinner dish!  Simple and yummy, serve it with some crusty bread and a salad topped with my favorite homemade Buttermilk Ranch Dressing!

What week wouldn't be complete without something sweet to finish off the day?  Here are a couple of amazing recipes for a perfect dessert!
CHOCOLATE CHUNK NUTELLA ICE CREAM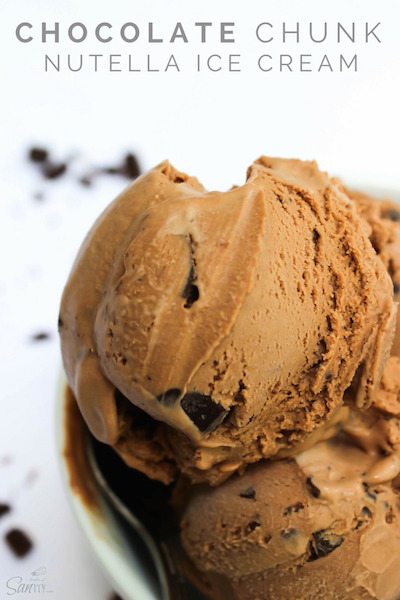 I hope you've enjoyed this meal plan brought to you by my friends below and I hope we've inspired you in the kitchen this week!  I would love to hear your feedback and which recipes you made and loved!!  Have a fabulous week!