Welcome to our sixth weekly meal plan! (if you missed last week's you can find it here) I hope this plan makes your week just a little bit easier and inspires you in the kitchen! Every Sunday I will be sharing a list of yummy main dish ideas! This week's plan features a variety of dishes that are perfect for lunch and dinner and you'll also find a couple of delicious desserts!
I definitely love the idea of planning the week ahead of time! Not only does it make the grocery shopping easy but I find I spend so much less time trying to come up with ideas when I do it all at once or my week is planned! (I've also got a free Printable Grocery list here). Of course these meals can be made in any order. I've left one day free for date night, included some suggestions for sides and of course you'll find some delicious desserts to finish off the week!
I hope you enjoy these suggestions as much as I did! Please be sure to stop by and visit each of the blogs below who have shared their yummy dishes with us!

SLOPPY JOE TATER TOT CASSEROLE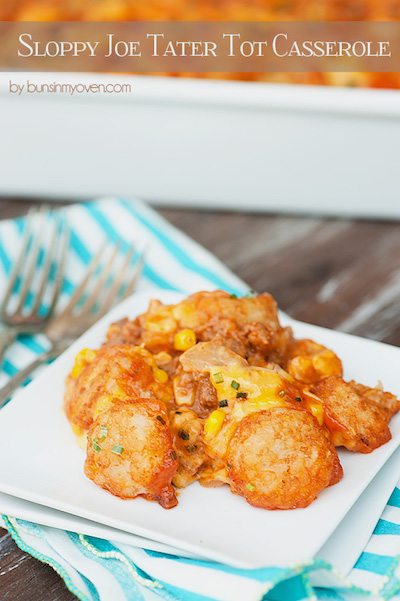 If Monday is a busy day for you, you'll love this Sloppy Joe Tater Tot Casserole recipe because it's pretty quick to put together and cook up! Made with tater tots and Manwich, the kids are sure to love it too!  Serve with a side salad for a great weeknight meal!
Coconut Chicken Curry is an insanely flavorful and delicious meal that takes just 30 minutes! It tastes better than take-out and faster too! A green vegetable like spinach or broccoli would make a great side (and even better with curry sauce drizzled on top of it)!
My kids aren't salad fans, but I know they are going to LOVE this Easy Sirloin Thai Salad! So much flavor and it's pretty healthy too!
These Fry Bread Tacos are a delicious (and fun) twist on classic tacos! These are super easy to make and on the table in just 30 minutes! Serve some Homemade Salsa or guacamole on the side to complete the meal!

DATE NIGHT!
-KITCHEN CLOSED-
I can't wait to make these Santa Fe Chicken Foil Dinners… all the juices from the meat and veggies mingle together and create an amazingly flavorful meal! I have a feeling this is going to become a family favorite in my house! A tossed salad would be a great side for this meal.

THAI PINEAPPLE PEANUT CHICKEN SATAY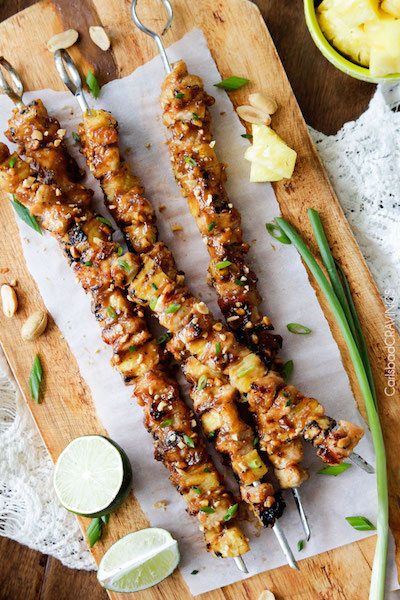 You can take your dinner outside and use the grill thanks to this Thai Pineapple Peanut Chicken Satay recipe! (if it's raining…don't worry, because these can be cooked in the oven too!)

What week wouldn't be complete without something sweet to finish off the day?  Here are a couple of amazing recipes for a perfect dessert!
UPSIDE DOWN CHEESECAKE APPLE PIE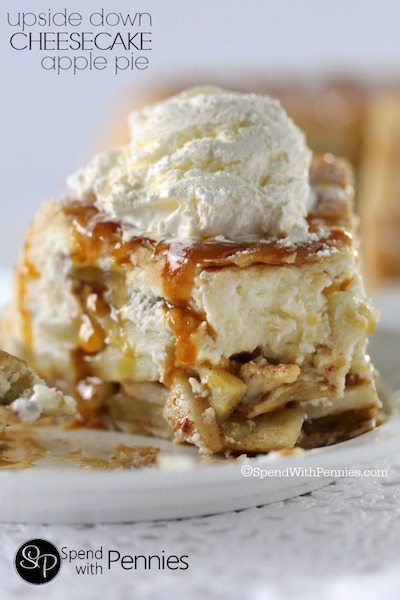 FRUITY PEBBLE CRUNCH ICE CREAM CAKE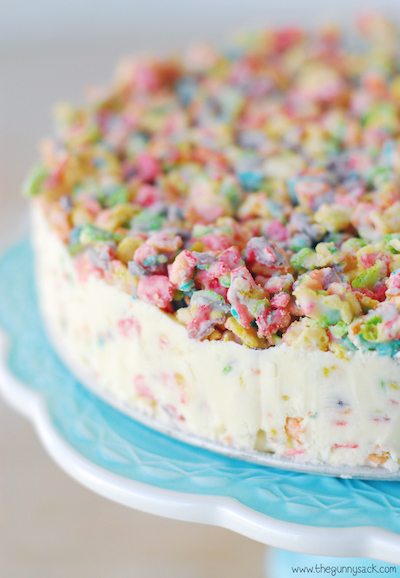 I hope you've enjoyed this meal plan brought to you by my friends below and I hope we've inspired you in the kitchen this week!  I would love to hear your feedback and which recipes you made and loved!!  Have a fabulous week!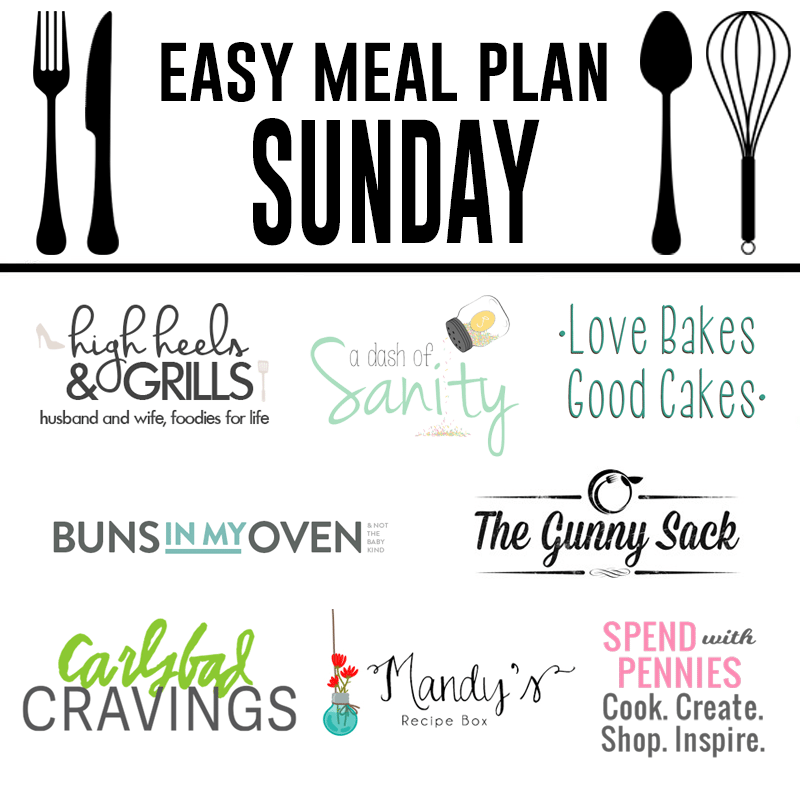 High Heels and Grills | A Dash of Sanity | Love Bakes Good Cakes | Buns in My Oven |
The Gunny Sack | Carlsbad Cravings | Mandy's Recipe Box | Spend with Pennies