Welcome to our second weekly meal plan! (if you missed last week's you can find it here) I hope this plan makes your week just a little bit easier and inspires you in the kitchen! Every Sunday I will be sharing a list of yummy main dish ideas! This week's plan features a variety of dishes that are perfect for lunch and dinner and you'll also find a couple of delicious desserts!
I definitely love the idea of planning the week ahead of time! Not only does it make the grocery shopping easy but I find I spend so much less time trying to come up with ideas when I do it all at once or my week is planned! (I've also got a free Printable Grocery list here). Of course these meals can be made in any order. I've left one day free for date night, included some suggestions for sides and of course you'll find some delicious desserts to finish off the week!
I hope you enjoy these suggestions as much as I did! Please be sure to stop by and visit each of the blogs below who have shared their yummy dishes with us!

BAKED ORANGE CHICKEN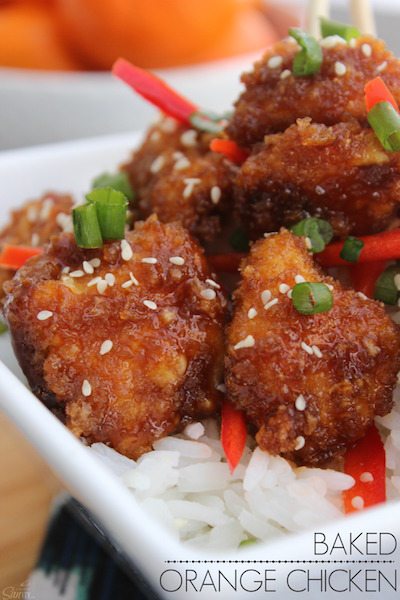 This Baked Orange Chicken recipe is perfect for busy nights because it's on the table in just 30 minutes! Since this is baked, not fried, I can probably get away with eating it twice a week and not feel guilty about it! This is delicious when served over rice and if you'd like to serve this with an appetizer, Asian Glazed Meatballs is a great choice!

CASHEW COCONUT CHICKEN WITH MANGO HONEY DIP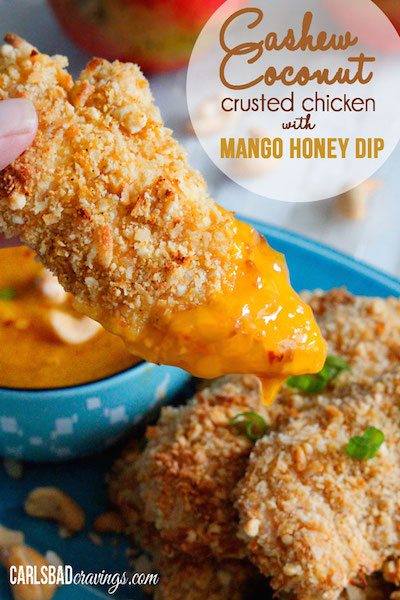 Cashew Coconut Chicken with Mango Honey Dip is a deliciously tropical twist on chicken tenders that everyone is sure to enjoy! I love that these can be served as an appetizer or you can pair it up with a salad and some oven fries to easily make a meal of it!

BACON, LETTUCE, AVOCADO, TOMATO CHICKEN SALAD WRAPS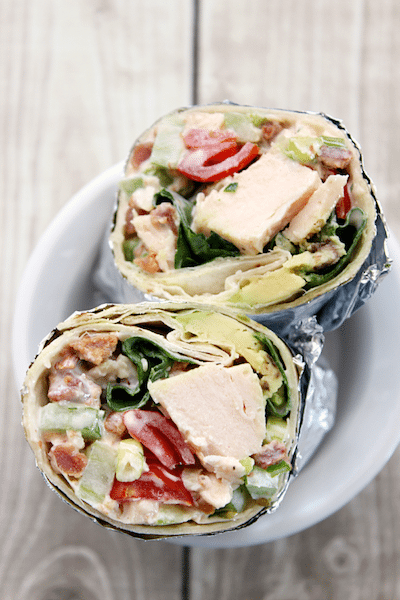 These Bacon Lettuce Avocado Tomato Chicken Salad Wraps make a super quick and easy dinner or lunch idea! The flavor are very refreshing and perfect for summer. Skip the french fries and serve this with a healthier side like Crispy Baked Onion Rings for a lighter meal!



BACON FRIED RICE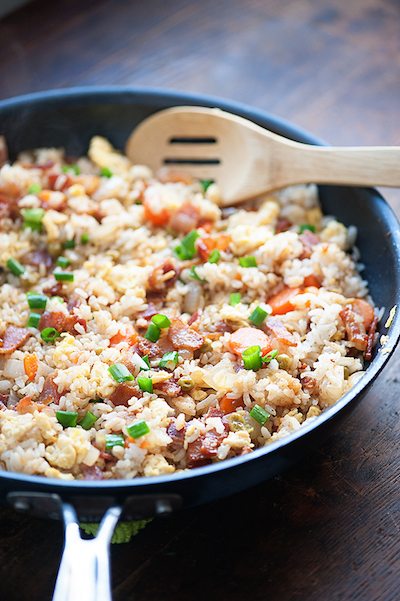 I'm a huge fan of fried rice and I have a feeling the addition of bacon to it would make it sooo much more delicious! This Bacon Fried Rice can be alone served as a meal, but I think it could also made a great side when paired with another oriental dish like Asian Beef Skewers!

DATE NIGHT!
-KITCHEN CLOSED-
Chicago Style Hot Dogs are perfect to serve at any BBQ! If you've never tried one before, you (and your guests) are in for a treat! Serve these dogs up with an easy Bacon Cheddar Potato Salad on the side
for a perfect summer meal!
This Fall-Apart Roast is moist, flavorful and just melts in your mouth! Pair this up with some Homemade Dinner Rolls and a veggie side like Bacon Green Beans for a hearty, comforting meal! I have a feeling my hubby will especially be a fan of this dish!

What week wouldn't be complete without something sweet to finish off the day?  Here are a couple of amazing recipes for a perfect dessert!
People of all ages are sure to love these S'mores Pie Pops!
These No Bake Cheescake Parfaits look elegant, but they are surprisingly EASY to make!
I hope you've enjoyed this meal plan brought to you by my friends below and I hope we've inspired you in the kitchen this week!  I would love to hear your feedback and which recipes you made and loved!!  Have a fabulous week!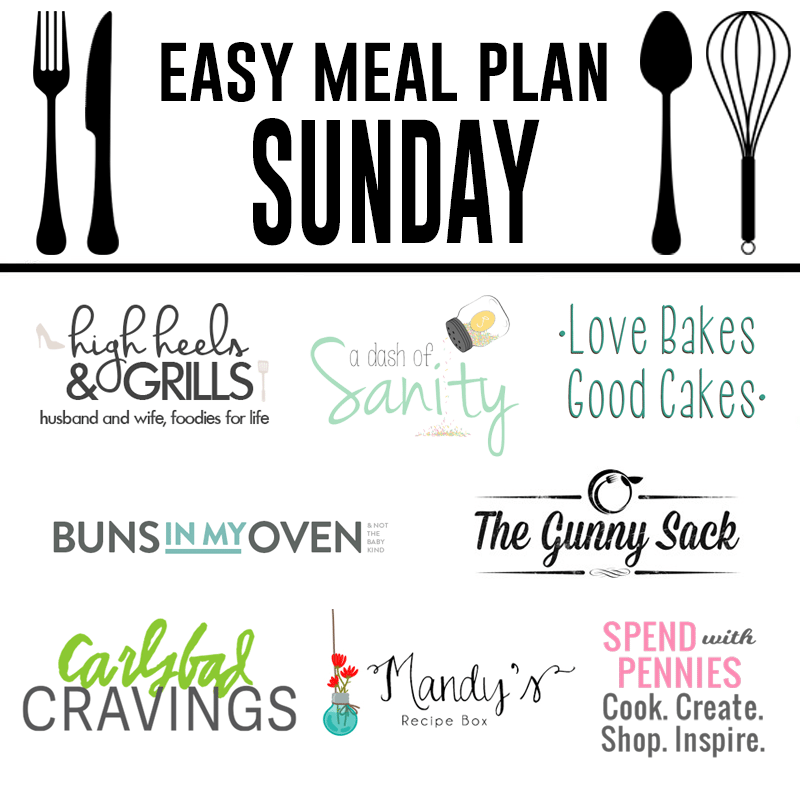 High Heels and Grills | A Dash of Sanity | Love Bakes Good Cakes | Buns in My Oven |
The Gunny Sack | Carlsbad Cravings | Mandy's Recipe Box | Spend with Pennies